Sri Lanka- amazing wildlife, mindblowing beaches, ancient ruins and ethnic people of the land. This is just the small part of the huge colorite of this country. It is located to the southeast of India and as you can guess it records a history of more than 3000 years, though there are some human pre-historic settlements that date back to at least 125000 years.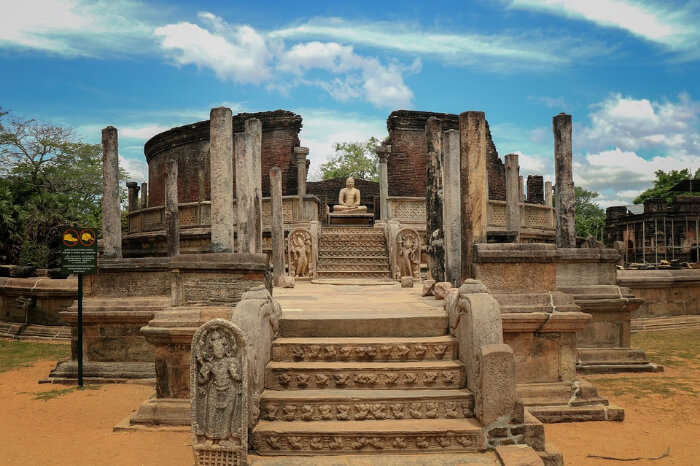 Sri Lanka is known as "the Pearl of the Indian Ocean", as the shape of the island reminds you of a teardrop, as can be seen below.
The wildlife there is immensely diverse holding about 123 species of mammals, 227 species of birds, 178 species of reptiles and many other animals. Hence, if you are a lover of safari or your desire is to see whales and dolphins Sri Lanka is one of the best matches for them.
Sri Lanka is home to tea, formerly known as Ceylon, and it is not surprising, I guess, that this island is one of the leading tea producers and exporters with over 1 million people working on tea industry. You can enjoy Ceylon Tea museum and listen to fine history of tea there. Besides it is home to cinnamon and it is the first cinnamon producer and exporter of the world.
Though Sri Lanka has lots of wild places and nature to admire there are also dark angles of it. It's economic state is bad, thus poverty is high. The country for the most is very dirty and people live in bad conditions. Streets are flown with mud and rubbish, besides they have serious problem with drinking water. During last few years the country's debts have increased and the situation became even worse. But as always tourists are displayed the brighter side of the reality.